Even more transparent stats for the CoinFly pool users!

We've tested and launched the new workers accounting functionality for anonymous pool users. Not every pool has the ability to work without registration, to begin with. And now the anonymous users of the CoinFly pool can see statistics not only on their rigs but also on individual workers.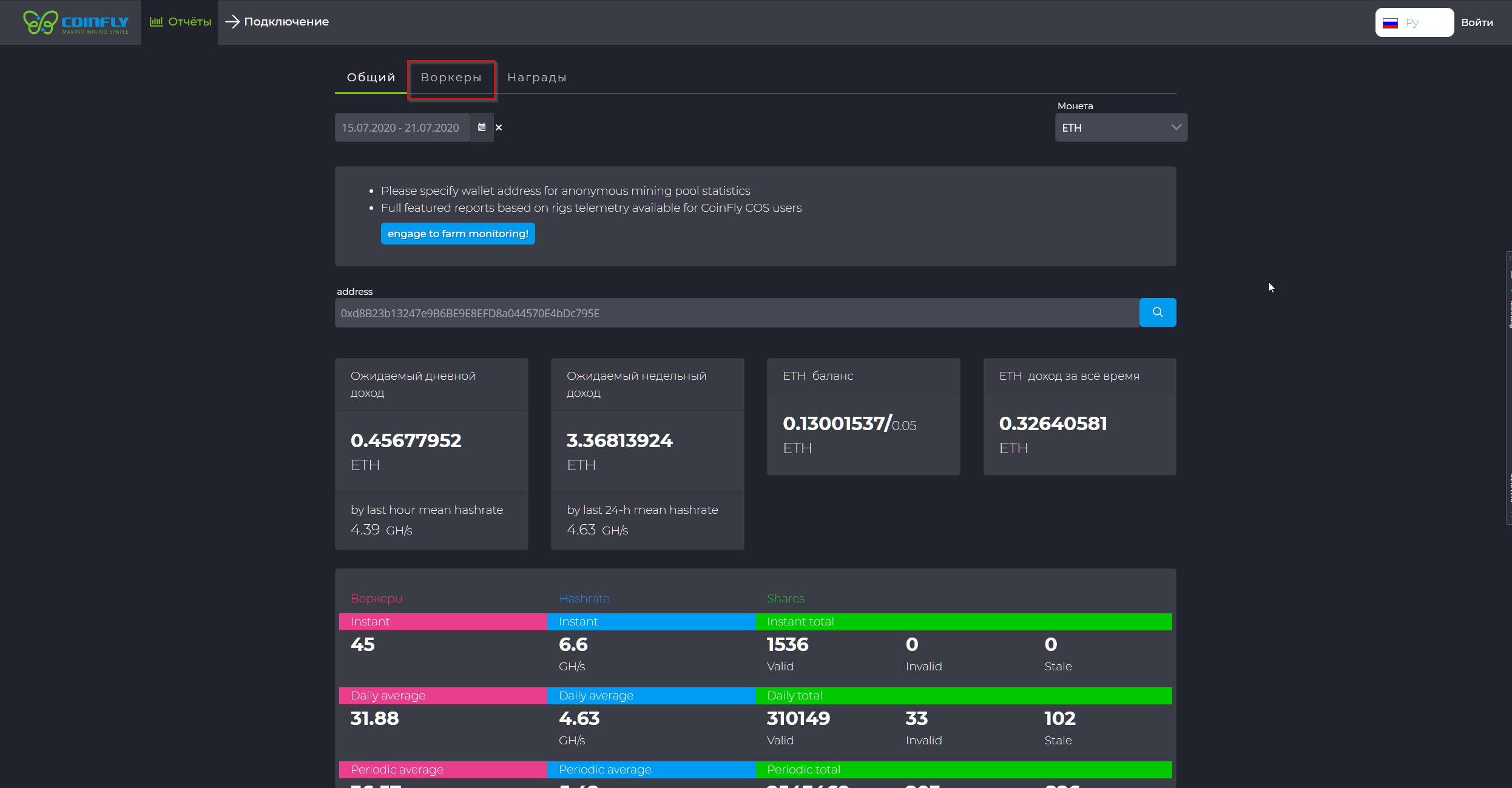 A perfectly enhanced accounting system will make it easier for users to monitor and control their equipment. As the saying goes, enjoy!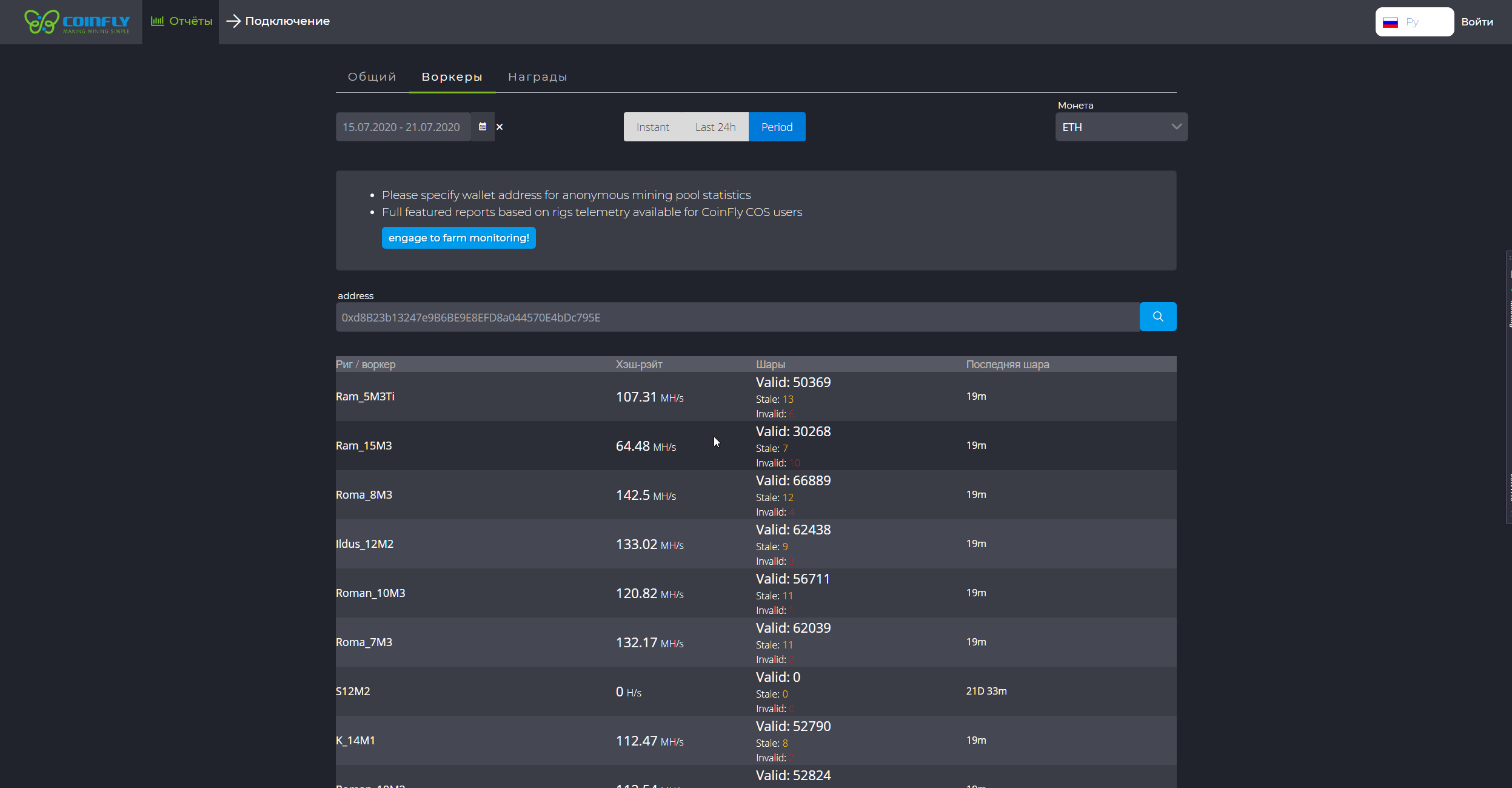 Also, we optimized the pool performance and increased mining efficiency. We won't back off from the code to make sure that working with us is more profitable and convenient.

May we remind you that rewards on the CoinFly pool are calculated according to the PPS+ model, and there is no commission whatsoever. This commission-free bliss will last only two more months. So hurry up!